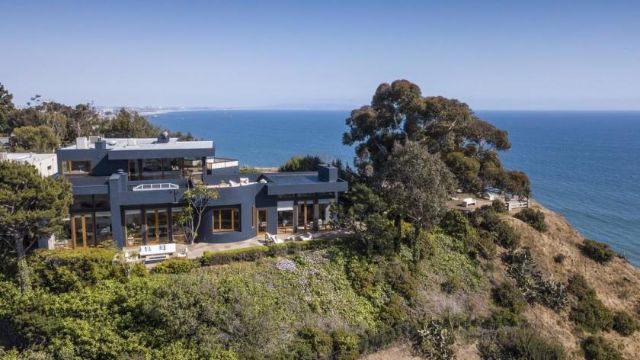 "It's the edge of the world and all of western civilization" is a lyrics from the Red Hot Chili Peppers song Californication, and it definitely rings true for Pacific Palisades. While still technically a neighborhood within the city of Los Angeles, it looks and feels like the end of the line - the last neighborhood before you enter pass into something else.
Of course, Malibu is that "something else" but that's not the point. Pacific Palisades straddles the line between LA neighborhood and cliff-side mansions hemmed in between ocean and mountains. You have neighborhoods of 1920s, bungalows, old-school mansions and modern constructions abutting chaparral covered hills overlooking the Pacific.
It has been home to a significant portion of LA's rich and famous since it was built shortly after WW1. It's schools are excellent, its restaurants are acclaimed and the price-tags match.
Pacific Palisades is has a patchwork of distinct neighborhoods, all of which coalesce around the commercial node of Palisades Village.
Palisades Riviera has stunning views, architectural masterpieces and its values are the highest this side of Manhattan. The Alphabet Streets are a slice of 1920's streetcar suburbs. El Medio Bluffs overlook the ocean and despite its rather small lots, have seen much of the new construction since 2000. Marquez Knolls have a more post-war suburban feel but with terrific views and a constant breeze.
If you can afford to live here, it's a charming area with great scenery and standard of living. While its residents are equally likely to work in Silicon Beach and the Entertainment Industry, the area has a laid-back feel which can be a refreshing contrast to its neighbors to the east.