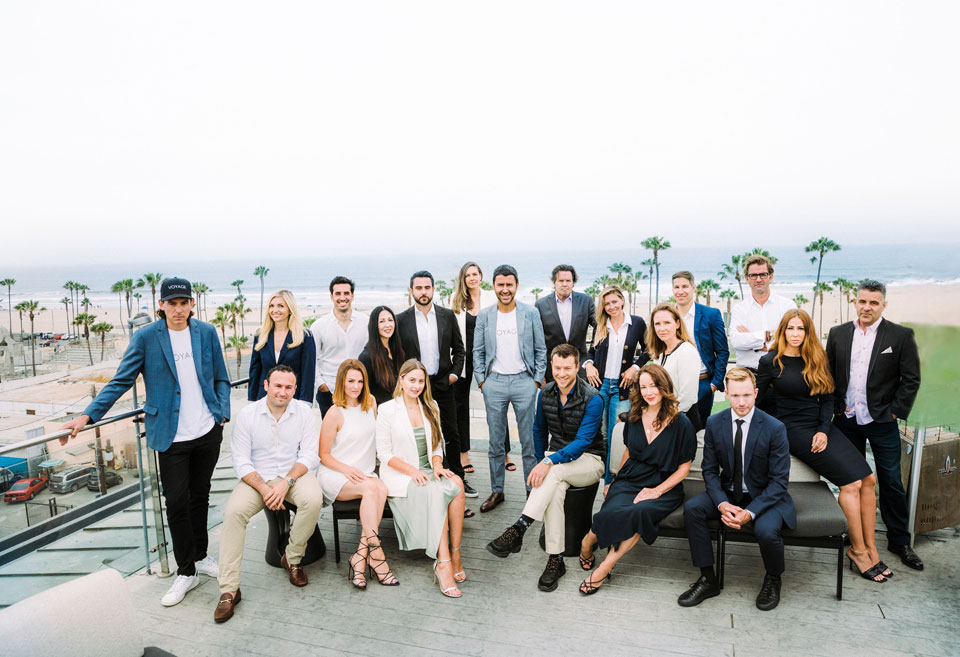 "We are looking for full-time agents who want to grow their business leveraging our Luxury Brand and support. We are not looking for assistants to simply open doors and host open houses. We are looking for professionals that want to increase their sales volume and be part of a leading team.
VOYAGE is actively seeking experienced real estate professionals interested in leveraging the strength of a thriving Company brand – Compass, combined with the support and recognition they'll receive by joining one of the most successful teams in Los Angeles – VOYAGE.
The impact of our team's experience (over $500M in sales volume), combined with the included full-time support, 1 to 1 coaching and exclusive access to our marketing programs will have an immediate impact on your business – regardless of your current production level.
Become an agent with VOYAGE and benefit from superior Agent support. This allows you to focus on prospecting, showing & listing property and opening escrows, while your support staff handles the administrative work – drafting your contracts, listing agreements, listing presentations and marketing pieces.
Being part of our team includes:
Access to full-time support staff 7 days a week.
All offers, counter offers, disclosures & listing agreements are drafted by our Transaction Team.
A full-time transaction coordinator.
Inspections scheduled by support team.
All listing brochures prepared & printed.
MLS Broker upload done by support staff.
Unlimited 1 to 1 coaching.
Access to all Compass company resources – technology, marketing & office locations.
A team of 16 agents to assist with coverage for your listings when needed.
Access the the VOYAGE private Compass office.
Open house sign set up on weekends.
If you are:
Committed to Real Estate Sales.
Recognize the value a multi-million dollar team environment.
And want to further your career now.
Please email brooke(dotted)winner(at)compass(dotted)com or call 310.980.7163